Ballarat Volkswagen – New Vehicles
1 Daveyduke Dr
Mitchell Park VIC 3355
Sales: (03) 5339-9339
New Vehicles Opening Hours
Monday – Friday 8:30am – 5:30pm
Saturday 9:00am-3:30pm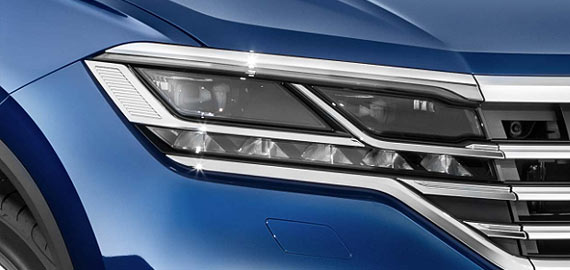 No matter the angle it's viewed from the new Touareg offers a bold statement – this is a vehicle that looks as good as it performs. Impress oncoming traffic with chrome strips that brilliantly frame the headlights and grille – then continue down the length of the Touareg, emphasising its sleek profile and sculpted shoulders.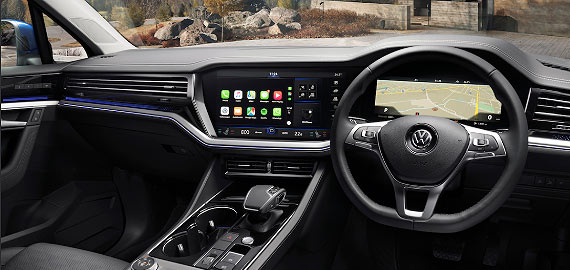 Behold the incredible new Innovision Cockpit 1 Exclusive to the Touareg, this 15-inch screen features a customisable interface, connected to a 12-inch digital instrument cluster that wraps elegantly around your dashboard. Use App-Connect2 , along with touch, gesture and voice commands, to control the Touareg's array of luxuries.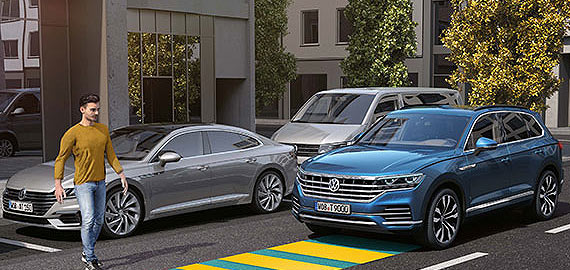 On the absolute forefront of safety technology, the Touareg doesn't just look out for those riding inside. In fact, it's full of intuitive features that not only help in case of accidents, but predict and prepare for mishaps before they even happen. Safety technologies are designed to assist the driver, but should not be used as a substitute for safe driving practices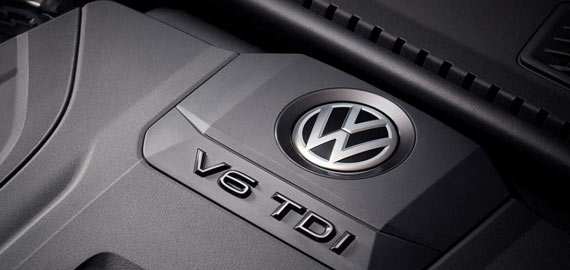 With its 3.0-litre turbocharged TDI engine capable of providing an impressive 190kW of power and 600Nm of torque, the new Touareg has been built to be driven and enjoyed. The Touareg's Air Suspension with adaptive dampening control maintains a smooth ride regardless of road surface conditions. Once you float on air, there's no going back.
Touareg 190TDI Launch Edition with optional Innovision Package shown. 1. Head-Up Display and customisable ambient lighting features are available with optional Innovision Package, at extra cost. 2. App-Connect is compatible for selected apps with the latest smartphone versions of iOS and Android, active data service, and connection cable (sold separately). 3. 15" Discover Premium touch screen display is available with optional Innovision Package, at extra cost.