Ballarat Volkswagen – New Vehicles
1 Daveyduke Dr
Mitchell Park VIC 3355
Sales: (03) 5339-9339
New Vehicles Opening Hours
Monday – Friday 8:30am – 5:30pm
Saturday 9:00am-3:30pm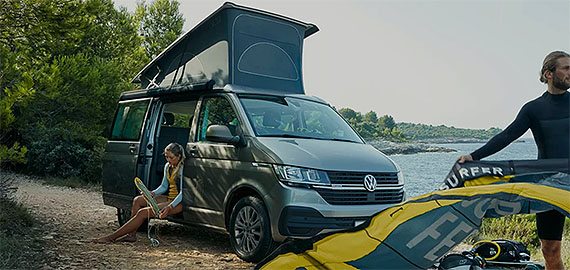 The great outdoors is waiting to be discovered in the new California 6.1. The ultimate camping van is packed with all the right features to take your adventure to the next level.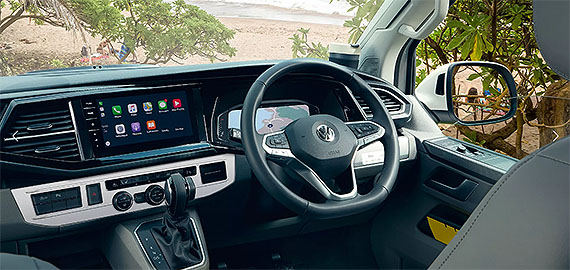 This is a camping van that takes comfort seriously with all the latest in luxury and design including ventilation strips, swiveling reading lamps, blinds on the windows and swivel front seats.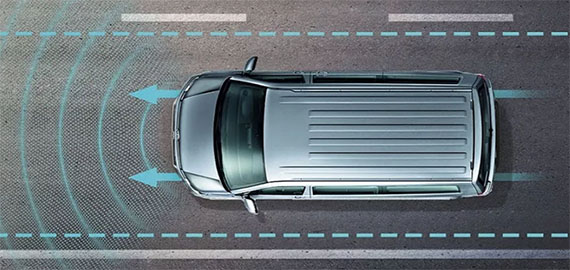 Let's be honest, a California is more than just an adventure vehicle. It's a workhorse, designed to put in long shifts. That's why it's loaded with safety technology and driver aids.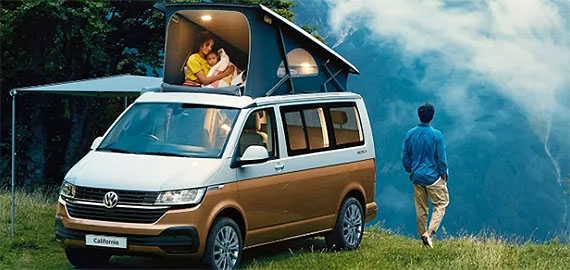 The spacious cabin offers enough room to comfortably sleep 4, including the loft space which is fitted with a sprung bed base and comfort mattress.